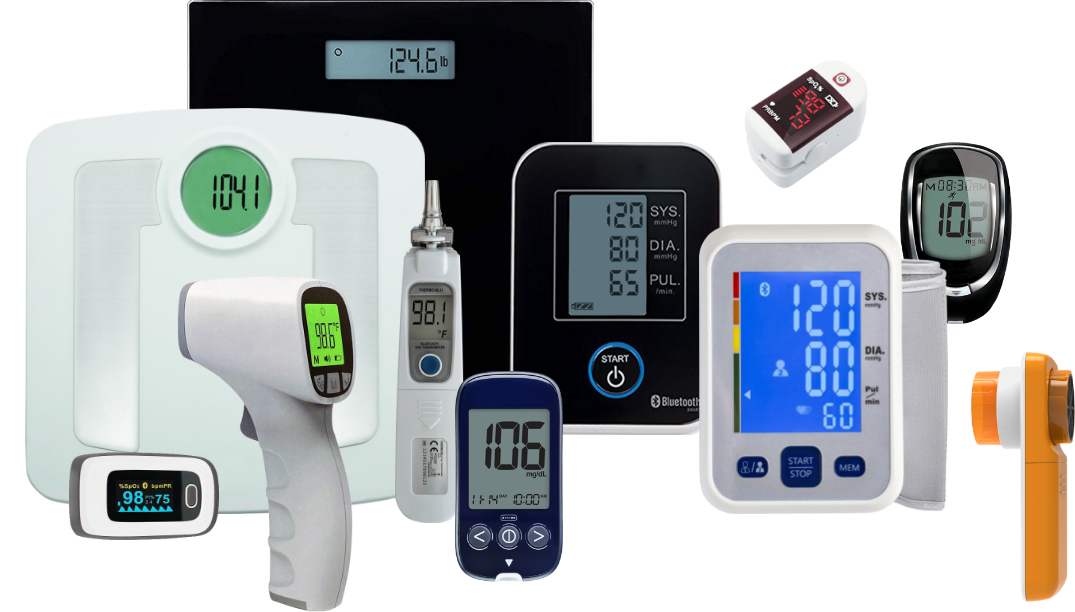 Supported Devices / Solutions
The Life365 System connects to over
300 Bluetooth Medical Devices – and more.
Supported Devices / Solutions
Life365 connects to over 300 Bluetooth OEM Medical Devices ranging from Spirometers, Thermometers, Weight Scales, Pill Reminders, Activity Trackers, Blood Glucose Meters, Blood Pressure Monitors, EKG / ECG, Fetal Dopplers, Heart Rate Monitors, Pulse Oximeters, Sleep Trackers and many more.
The Life365 App also allows manual recording of readings taken from devices that are not Bluetooth enabled.
We are constantly adding on new FDA cleared devices to our platform regularly and partner with companies to add their new products as well.
Following is a sample of commonly used devices and kits.
Zewa Blood Pressure (BT)
Model UAM-820BT
Product Description:
The UAM-820BT was specifically designed for Telehealth and RPM (Remote Patient Monitoring) applications. With only 1 button, it is easy to use and transfers readings immediately after the measurement is complete. The UAM-820BT measures of inflation, resulting in a faster, more comfortable measurement.
Product Features:
1 x 60 Reading Memory: Monitors and tracks 90 readings for one user
Date and Time Function: Automatically stores the date and time when a blood pressure reading is taken
Irregular Heartbeat Indicator: If irregular heartbeat is detected, an indicator icon will appear alerting you so you can consult with your medical professional
AC Adaptor Connection Available: Use the device with an AC Adaptor instead of batteries (AC Adaptor not included in all models)
In the Box:
1 x Blood Pressure Monitor
1 x Cuff
1 x Storage Bag
4 x AA Batteries
1 x Instruction Manual