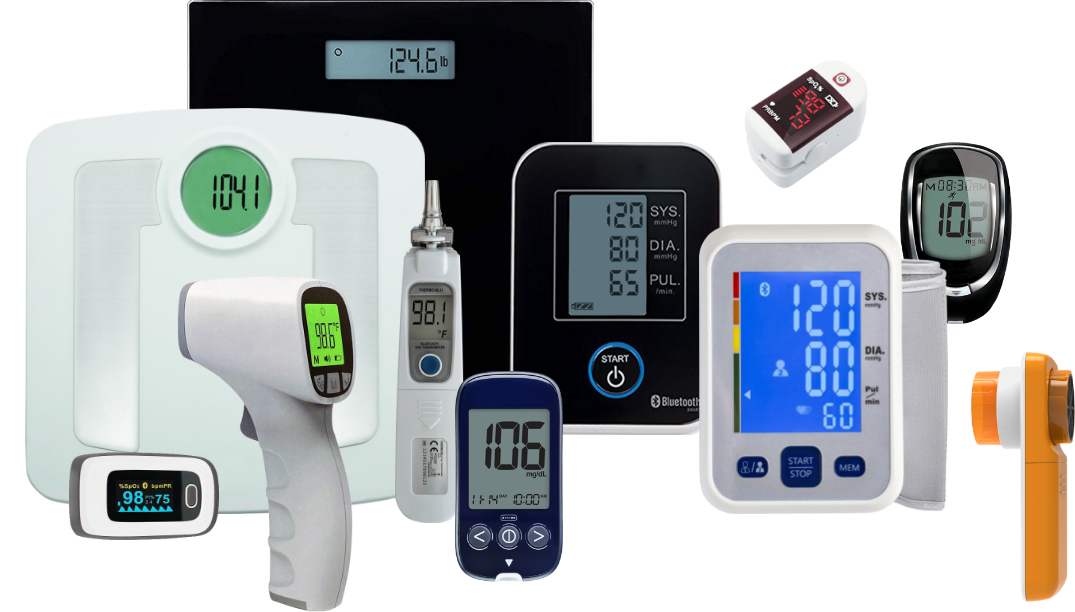 Supported Devices / Solutions
The Life365 System connects to over
300 Bluetooth Medical Devices – and more.
Supported Devices / Solutions
Life365 connects to over 300 Bluetooth OEM Medical Devices ranging from Spirometers, Thermometers, Weight Scales, Pill Reminders, Activity Trackers, Blood Glucose Meters, Blood Pressure Monitors, EKG / ECG, Fetal Dopplers, Heart Rate Monitors, Pulse Oximeters, Sleep Trackers and many more.
The Life365 App also allows manual recording of readings taken from devices that are not Bluetooth enabled.
We are constantly adding on new FDA cleared devices to our platform regularly and partner with companies to add their new products as well.
Following is a sample of commonly used devices and kits.