Life365 Health makes it easy to get your RPM program started and get results quickly.
Let us help you distribute solutions to enable your remote care initiatives and manage more patients at home – efficiently and safely.

With the growing demand for your team and new reimbursement opportunities, it's essential to bring Remote Patient Monitoring into your practice. Life365 Health's RPM solutions will enable you to see more patients and generate revenue between real-time visits.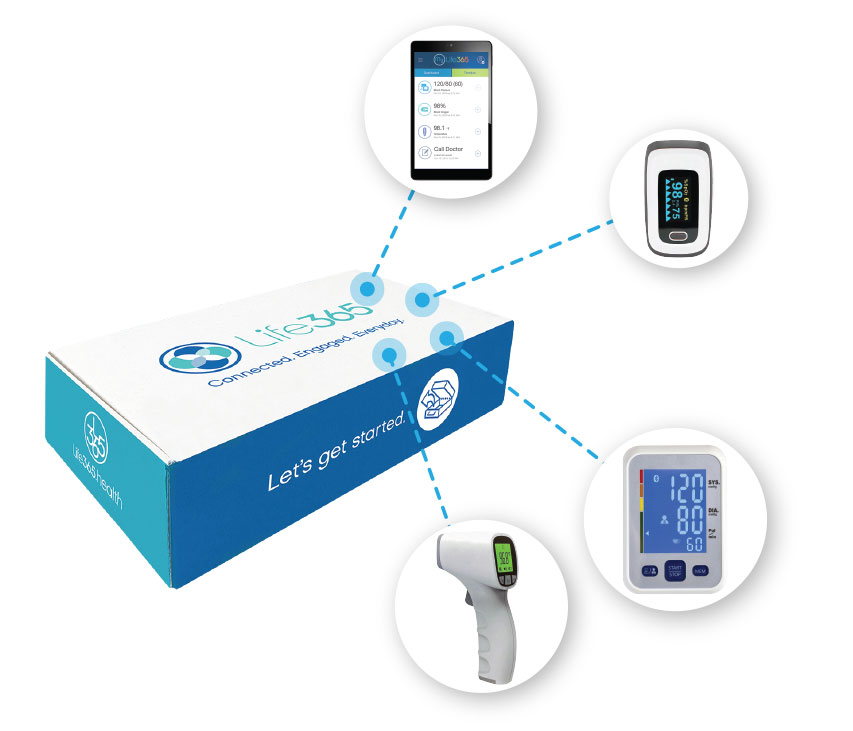 The way healthcare is delivered is constantly changing.

Working with Life365 enables us to provide care where, when and how people need it – and adapt as situations change. Their team couldn't be more flexible.
Sean Burton
National Director Integrated Healthcare, American Medical Response
Cricket Health has been using Life365 for our patient remote monitoring program for the past year. We've been extremely pleased with their customer support and their willingness to ensure our program is successful, no matter the requirements. They are extremely responsive, especially through the onboarding process.

We've also had great success with the devices themselves, which our kidney disease patients found to be reliable, as well as very simple to operate.
Cricket Health
We engage with Life365 because the reality is in the connected world that there are tons and tons of devices and you need to be able to interface with a number of them, not just one brand and then you are creating all the interfaces which is a very very complex scenario.

We simply use a device that meets our needs. It's connected to the platform and we receive the data into our systems all behind the scenes seamlessly. There is no work on our part to do anything.
Susan Cordts
CEO & Founder, Catalytic Health Partners
Benefits of Our RPM Solutions
The Life365 Health Difference
AFFILIATES & RECOGNITIONS