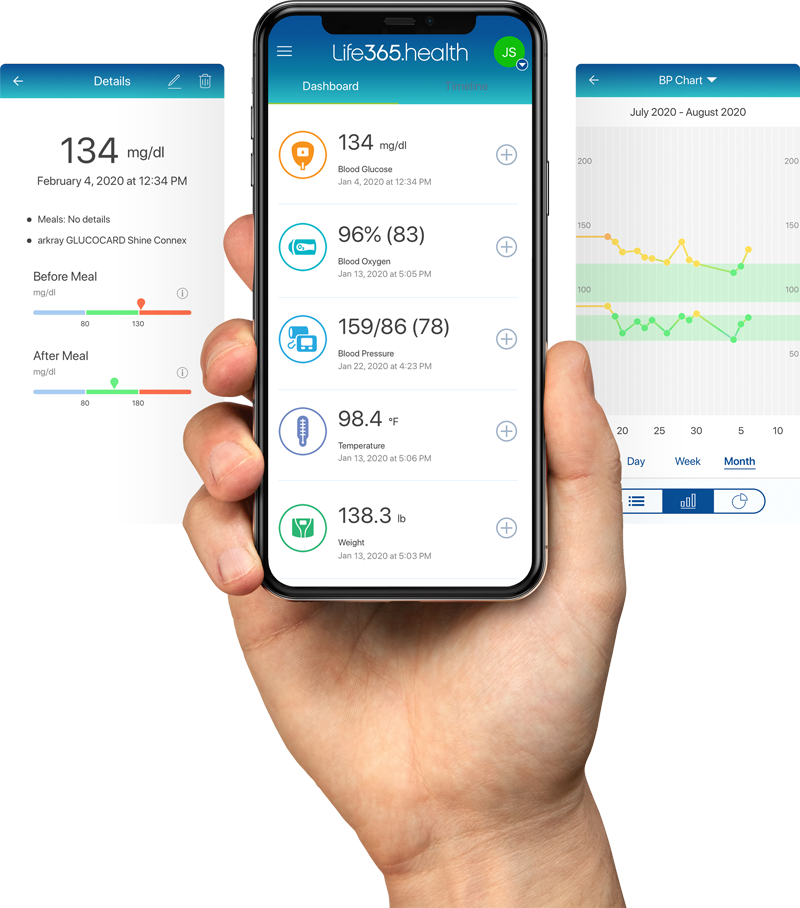 The New Life365 Health App
Your Device. Our Device. Your Choice.
Life365 is ideal for your personal health management needs.
Connect. Track. Improve.
The Life365 App makes reaching your health goals easier.
From Health and wellness, to Chronic Care – the Life365 App is intuitive and easy-to-use, providing effective health management for you and your family.

Whether you're starting a weight loss program, tracking blood pressure, blood sugar, or monitoring temperature and blood oxygen levels – our app is a perfect tool to record your progress and better understand your health status.

Being connected to Life365, gives you the ability to access and share your data with family, friends, and healthcare professionals of your choosing.